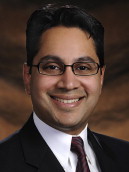 In this issue of the
Orthopedic Clinics of North America
, we present several interesting articles in the Upper Extremity section, reviewing a number of sports-oriented topics.
Paxton and colleagues present a discussion on shoulder instability in the elderly. Although uncommon, a shoulder dislocation in advancing age can result in significant dysfunction and demonstrates a higher association with fractures and rotator cuff tears than in the younger patient. The authors present its incidence, mechanism of injury, diagnosis, associated injuries, and treatment options.
Kinsella and colleagues and Patel and colleagues present a detailed review of throwing injuries of the shoulder and elbow, respectively. Overhead throwers, in particular, baseball players, expose the shoulder and elbow to significant forces, lending them susceptible to a number of injuries that can compromise play and function. The authors present detailed reviews of the mechanism of injury, risk factors, anatomy, diagnosis, classification, and both surgical and nonsurgical treatment options.
Full access? Get Clinical Tree