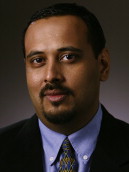 William John Little (1810–1894) first described the deformities related to spastic rigidity, traceable to causes operative at birth, based on his personal encounter with about two hundred patients with "Little's disease."
The deformities have not changed since then; the condition is now known as cerebral palsy. Although there is no cure for cerebral palsy, advances have been made in its medical management including the use of Botulinum toxin, intrathecal baclofen therapy, and/or selective dorsal rhizotomy. The orthopedic management includes assessment of the patient's functional level based on gross motor functional classification system, functional mobility scale, and/or gait analysis. The current surgical treatment strategy has evolved and focuses on single-event–multilevel surgery and an interdisciplinary team approach. The current article by Chan and Miller provides a comprehensive review of the current orthopedic assessment and management of deformities of the lower extremity and spine in patients with cerebral palsy.
The treatment of developmental dysplasia of hip continues to be challenging. Screening strategies, diagnostic ultrasound, and Pavlik harness are routinely used for the newborn. Closed reduction and cast or brace is used in infants who fail initial treatment or present late. Open hip reduction, once considered "bloody reposition of congenital hip joint dislocation" due to massive loss of blood and perioperative deaths, is now considered to be the treatment of choice for hips irreducible by closed methods. Cooper and colleagues provide evidence-based guidelines for the management of developmental dysplasia of hip, including the role of pelvic osteotomies.
The change in the approach to management of pediatric elbow fractures and dislocations can be summarized by the introductory remarks on elbow fractures in the first and third editions of Children's Fractures by Mercer Rang. The first-edition phrase, "Pity the young surgeon whose first case is a fracture around the elbow," emphasized the difficulties in diagnosis, vascular and neurological problems, malunion, and stiffness of elbow due to traumatic injuries. The revised statement in the third edition, "It is no longer necessary to pity the young surgeon—save the pity for the old surgeon unacquainted with the advances in diagnosis and treatment of elbow fractures," summarizes the advancement in knowledge in treatment of pediatric elbow injuries. The review article by Little is an update on treatment of supracondylar humerus fractures, intra-articular humerus fractures, apophyseal injuries, elbow dislocation, and proximal radius and ulna fractures, including Monteggia fracture-dislocations.
I hope the readers enjoy these articles, which provide improved understanding of complex pediatric conditions.
Full access? Get Clinical Tree