Tricks and Tips
WESTERN WISDOM
The wildest broncos are those you rode somewhere else.
This chapter will concentrate on nuggets of useful information that fall into one of three categories of fascinating factoids:
1. Normal arthroscopic anatomy
2. Pathologic arthroscopic anatomy
3. Simple technical tricks for optimized visualization and optimized understanding of what is being visualized
ANATOMIC FACTOIDS
Recognizing Normal Anatomy
Subacromial Anatomy


The medial border of the subacromial bursa is located at the musculotendinous junction of the supraspinatus. Debriding the medial "curtain" of the subacromial bursa will reveal the supraspinatus muscle belly (Fig. 24.1).

The subacromial "space," in which visualization is easily accomplished, underlies the anterior half of the acromion. The posterior half of the subacromial space is filled with dense fibrofatty tissue that must be debrided in order to visualize the structures in that area.

The lateral gutter has a "blind pouch" at its lower extent, which is the lower limit of the subacromial bursa. All of the axillary nerve branches lie below that "blind pouch," which represents a good anatomical landmark for the limits of safe dissection in the lateral gutter (Fig. 24.2).

The scapular spine defines the border between the supraspinatus and infraspinatus muscle bellies. Just lateral to the scapular spine, there is a raphé that continues to define that border (Fig. 24.3).

At the posterior aspect of the greater tuberosity, the tendon of the infraspinatus curls anterolaterally over the top of the supraspinatus tendon and is usually distinctly visible (Fig. 24.4).

The anterior border of the supraspinatus is visible as a thickened tendon that borders the thinner rotator interval tissue (Fig. 24.5).

The teres minor muscle belly extends much further laterally than the infraspinatus muscle belly and can be distinguished as a separate distinct muscle on that basis (Fig. 24.6).

There is a fat pad overlying the supraspinatus muscle belly, just posterior to the acromioclavicular (AC) joint. This fat pad must be debrided in order to optimally visualize the AC joint (Fig. 24.7).

When viewed from a posterior viewing portal, the anterior acromion typically has a medial "notch" that lies at the same level as the undersurface of the distal clavicle. This notch is an excellent "target" to aim for when doing an arthroscopic acromioplasty (Fig. 24.8).
Intra-articular Anatomy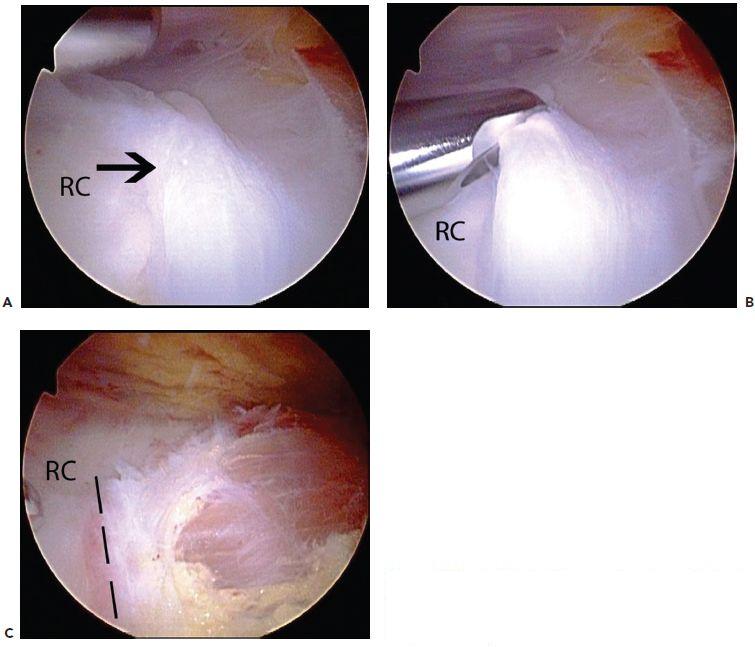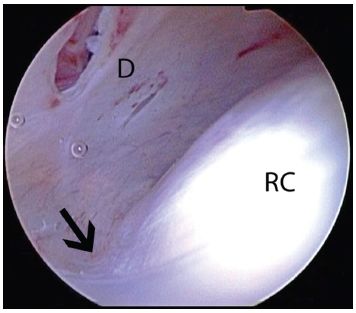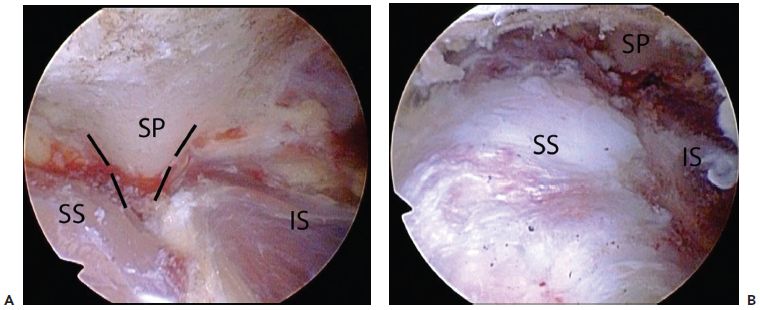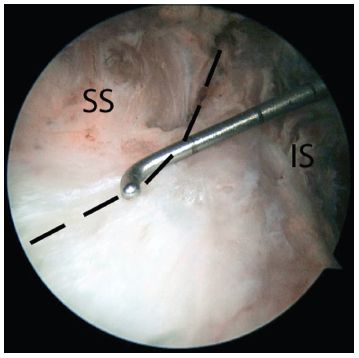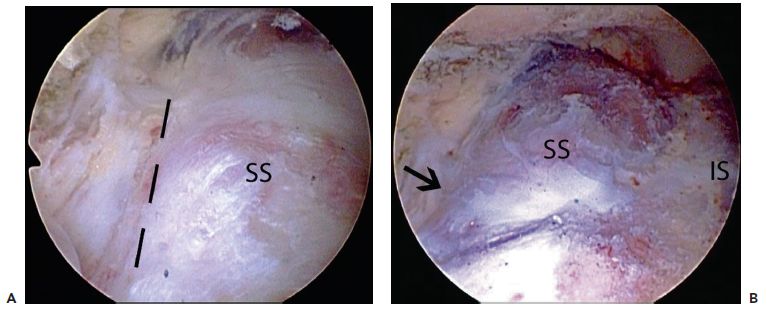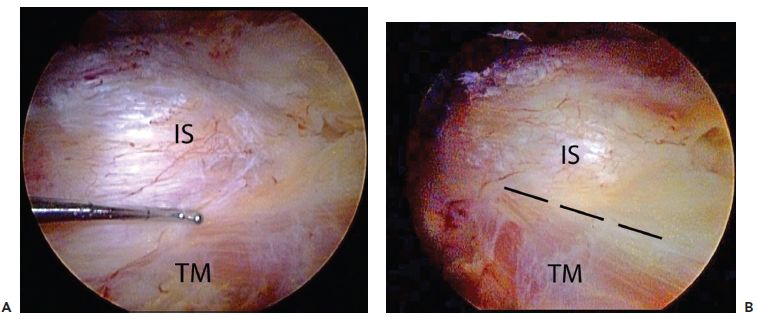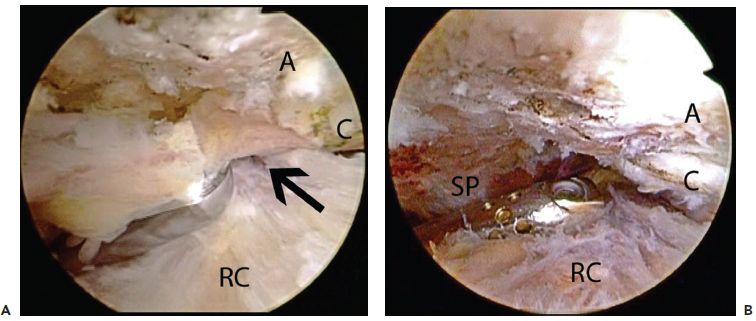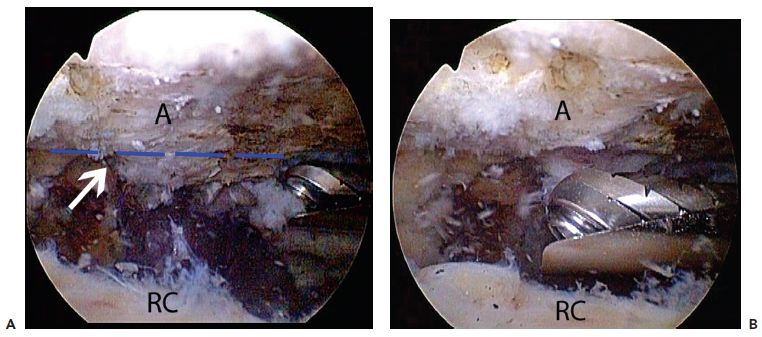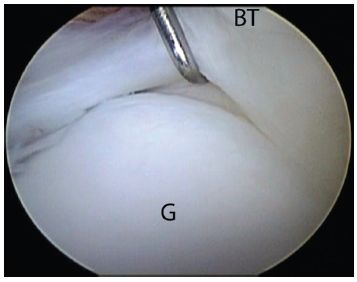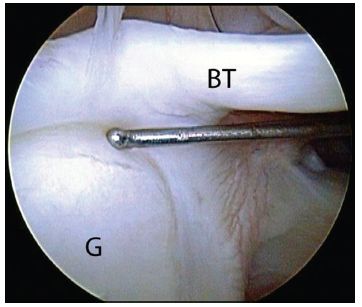 Subscapularis–Biceps–Subcoracoid Space