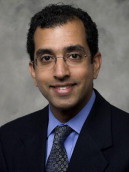 In just the last few years, there has been a remarkable transition in the way orthopedic surgeons obtain point-of-care information. Online journals and textbooks as well as mobile devices and tablets have taken off as the "go-to" means of obtaining information for many of us. Information "on-the-go" demands that the journals have readily accessible information on topics of current interest to orthopedic surgeons. As the
Orthopedic Clinics in North America
moves to this new format, I'll be doing my best to shape the content of the Trauma section to meet today's needs of you, our readers. In this issue, we have 2 excellent reviews on topics that I am sure you will find useful when the time comes.
Treating pelvic trauma in pregnancy is an uncommon event, but like most things in trauma, the surgeon better figure out what to do quickly to best serve our patients. Drs Amorosa, Helfet, and colleagues draw on their experience managing both traumatic pelvic fractures in pregnant patients as well as pubic symphyseal disruption of pregnancy to provide a comprehensive review of the management of these challenging conditions.
Proximal humeral fractures remain difficult cases to manage, whether treated nonoperatively, or with osteosynthesis or arthroplasty methods. For those of us who do shoulder arthroplasty only occasionally, it can be a humbling experience to try and recover satisfactory function for our patients. Drs Wiesel, Nagda, and Williams review their technical pearls and tips for obtaining improved results with shoulder arthroplasty for these injuries.