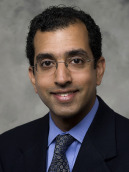 The current issue of
Orthopedic Clinics of North America
has three review articles in the field of orthopedic trauma. In the first article, Dr Lachman and coauthors review the management of traumatic knee dislocations. These are injuries frequently occurring in trauma patients and are often treated at trauma centers. Consequently, surgeons who manage orthopedic trauma are often faced with these complex injury patterns, which often require timely surgical treatment. It is my hope that this article will help those surgeons who see these injuries infrequently but are tasked with managing them.
In our second article, Dr Yarboro and colleagues review practical applications of local antibiotics in orthopedic trauma. Antibiotic cements, both absorbable and nonabsorbable, are useful for dead space management as well as for treatment of acute and chronic infection. Dr Yarboro's article reviews the basic science as well as the clinical uses of local antibiotic therapy.
In our last article, Dr Iorio and colleagues review the techniques and hazards of percutaneous sacroiliac screw fixation of the posterior pelvic ring. This treatment has become a familiar tool for the orthopedic trauma surgeon but is not without its risks. Newer imaging modalities such as intraoperative CT scans, 3D imaging, and computed navigation potentially can make these procedures safer, but basic principles to stay out of trouble are reviewed here.
I hope you will enjoy this issue of the Orthopedic Clinics of North America , particularly the section on orthopedic trauma.
Full access? Get Clinical Tree