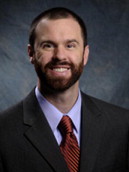 The world's demographics are changing. In North America, the fastest growing segment of the population is over 65 years of age. While age is not the only determinant of osteoporosis or general bone health, longevity correlates in a highly reliable manner with diminishing bone mineral density. Osteoporosis (and osteopenia) often begins as a silent condition that, over time, is responsible for a variety of low-energy fragility fractures. These fractures, most typically of the hip region, distal radius, ankle, pelvis, and vertebrae, bring with them special challenges with respect to their biology, biomechanical considerations, fixation requirements, and rehabilitation. General health of patients of advancing age and diminishing bone mass, and their rehabilitation potential, add to the complexity of their care and impact the quality of their treatment outcomes.
In this issue, we have chosen a panel of thoughtful and talented orthopedic surgeons and clinician-scientists to discuss the pathophysiology of osteoporosis, its medical management and the impact of common comordid conditions, fracture repair. We have further asked our contributors to describe important aspects and considerations in the surgical approaches to the most common fragility fractures, especially as they reflect choices of implants and their fixation.
With the increasing incidence of fragility fractures, greater focus and responsibility are being placed on orthopedic surgeons to diagnose and treat osteoporosis. The Joint Commission has stated that "It's time for a change in how osteoporosis is prevented, detected, and treated." The diagnosis and treatment of this "Medical" condition must become the responsibility of all orthopedic surgeons. We must be aware and knowledgable about the biology of osteoporosis and the impact this disorder has on operative management of fragility fractures and the rehabilitation of affected patients. Successful surgical outcomes for osteoporotic patients can be more challenging to achieve than in younger patients, reflecting the geriatric patient's medical frailty and the compromised biological and biomechanical character of their bone.
Most health care professionals will encounter the medically frail geriatric patient. Orthopedic surgeons will be no exception, and it is incumbent on us to be prepared to effectively participate in the management of this important and expanding group of patients, with their special and specific set of circumstances.
Full access? Get Clinical Tree