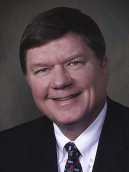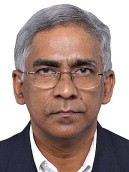 A hundred years after the description of Legg-Calvé-Perthes disease, the aetiology remains elusive and a great deal of confusion abounds regarding issues related to the treatment of this enigmatic disease. It is against this unenviable background that we set out to put together this symposium on Legg-Calvé-Perthes disease.
The symposium has been divided into five sections; in the first section Hall and Perry review the current state of our knowledge (or the lack of it) of the aetiology of Legg-Calvé-Perthes disease and elegantly summarize the fascinating epidemiological aspects of the disease. They conclude quite appropriately that there is a dire need for more well-designed epidemiological studies if we are to unravel the mystery of the underlying cause of the disease. The reviews of Kim, Herring, and Dimeglio put into perspective our knowledge of the pathogenesis of the disease and the role of imaging in monitoring the disease and planning treatment. Joseph critically analyses the value of prognostic factors in planning treatment.
The three subsequent sections are devoted to treatment of the disease. Ideally, treatment of Legg-Calvé-Perthes disease should aim to prevent femoral head deformation and this is only possible if intervention is instituted before the head begins to deform. Joseph and Price outline the principles of such early preventive intervention. Price, Thompson, and Wenger discuss various options for early containment. Once treatment is delayed, the aim of treatment shifts from preventing deformity to minimizing deformity and dealing with complications such as hinge abduction. Choi lays down the principles of treatment at this stage, while Eastwood, Reinker, and Hosny describe the treatment modalities. The treatment of established femoral head deformity and arthritis following Legg-Calvé-Perthes disease require totally different strategies and Wenger and Hosalker discuss the principles. Standard, Paley, Kim, and Mont describe elaborate and innovative ways of salvaging these hips.
In the last section, newer methods of treatment that have shown promise in experimental animal models are discussed by Little, Kim, and Herrera-Soto.
One of our aims was to try to clarify areas of confusion related to treatment recommendations that have appeared in the literature. It was our hope that some semblance of agreement could be reached among the contributors to this symposium regarding the basic principles of treatment of Legg-Calvé-Perthes disease.
Based on the articles in this issue, we put together a consensus statement which we circulated among the contributors and this we include in the end of the symposium. We were encouraged to note that there is a great deal more agreement than what one is lead to believe.