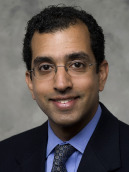 You may have noticed the unusually large size of this issue of the
Orthopedic Clinics of North America
, and the trauma section has eight articles on an assortment of contemporary issues facing surgeons who care for injured patients.
Whereas most surgeons in developed countries have the luxury of fluoroscopic-assisted intramedullary nailing, this technology is simply not available in much of the developing world. The SIGN program has allowed surgeons in developing nations, where trauma is a growing health care burden, to provide interlocked medullary nailing. Dr Zirkle and coauthors share their extensive experience with their techniques in this issue of the Orthopedic Clinics of North America .
Nonunions are challenging problems to treat even without infection and bone loss. Drs Brinker and O'Connor share their insights and management tips in their review article entitled "Management of Aseptic Tibial and Femoral Diaphyseal Nonunions Without Bony Defects."
Fractures about the knee and elbow, such as patellar, distal femur, and elbow fractures, require a thorough appreciation of the local biomechanics and fixation options. Patellar fractures, often considered relatively straightforward problems, do not do as well as we seem to think. Drs Kakazu and Archdeacon give their tips and techniques to try and help you achieve good results. Similarly, Drs Gangavalli and Nwachuku review the surgical management options to optimize results when treating distal femur fractures. Dr Jennings and coauthors review the complexities of adult elbow fracture dislocations and their management strategies.
The Morel Lavallée lesion is frequently diagnosed late, or when not missed, is simply difficult to manage. Dr Greenhill and colleagues review this important condition that should be recognized early by surgeons who treat orthopedic trauma patients.
Upper extremity amputations leave patients extremely disabled and can present to surgeons who are not accustomed to managing these injuries acutely. Preservation of limb length is arguably even more critical than in the lower extremity, and Dr Solarz and coauthors review this topic in their review article.
Minimizing intraoperative blood loss continues to be an important issue in orthopedic practice and research. Tranexamic acid has emerged as a therapeutic option in other disciplines of surgery, but its use in orthopedics has been relatively limited. Dr Jennings and colleagues review this therapy and its applications and potential in orthopedic surgery and trauma.
This is my last issue editing the trauma section, and I hope you enjoy it as much as I have enjoyed working with the surgeon-author community and the editors at the Orthopedic Clinics of North America .
Full access? Get Clinical Tree