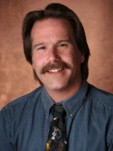 After suffering a life-altering, typically life-threatening event, a patient is left facing an uncertain, unclear future, entering a new, previously unforeseen, world. Following a catastrophic injury, perhaps a brain or spinal cord injury, there is typically an initial period of crisis where a patient may be clinging to life in an intensive care unit (ICU), kept alive with the assistance of ventilators and intravenous medications and nutrition. From there, the patient begins the road to rehabilitation, often done still in the hospital setting in an in-patient unit. Here is often where other injuries now become more apparent, including bone and joint injuries that may have been wholly missed previously. The patient's day begins with the smiling face of a physical therapist, and new aches and pains. Still the day is planned and the calendar is full, with a minimum of options. The therapeutic choices are limited at this point and the goal is mainly to go home. This is the point where the patient may recall first meeting the physiatrist, although often we do see the patient even in the ICU.
Finally the day comes when the patient is discharged from the in-patient setting, back "home"…yet home is now a very different place. Home may not have changed much, yet the patient has, perhaps now needing a wheelchair for mobility. What lies ahead? What do the next 20, 30, or even 40 years hold in store? Enter Life Care Planning.
Thanks to the dedicated efforts of my friend and physiatry colleague, Michel Lacerte, MD, and his co-guest editor, Cloie B. Johnson, MEd, ABVE, CCM, we have before us a remarkably well-done issue of the Physical Medicine and Rehabilitation Clinics of North America devoted entirely to Life Care Planning. This issue focuses exactly on the "What lies ahead?" part, including the long-term comprehensive care of a patient suffering from the consequences of a major catastrophic life event, including limb loss, traumatic spinal cord and brain injury, cerebral palsy, and spinal and neuropathic pain. Also covered herein is an overview of the life care planning process with particular attention to the role of the physiatrist in this process, as well as discussions on life expectancy determination, work life expectancy, and vocational rehabilitation.
Michel and Cloie bring a wealth of experience to this project and have recruited some of the top names in this field to fill out the roster. This includes several people whom I am honored to count as very close personal friends. Dr Robert "Skip" Meier III has been a friend and mentor for me throughout my entire career, going back to residency training. This brings up Dr Bill S. Rosen, who is another dear friend. Bill and I were residents together. We were both fortunate to have benefited from Dr Meier's teaching because he would fly in from Denver to teach prosthetics and care of the amputee to our residency classmates. Dr Meier covers life care planning for the amputee, joined by certified Life Care Planner, Anthony J. Choppa, and our guest editor Cloie B. Johnson, MEd, ABVE, CCM. Dr Rosen is joined by life care planner Reg L. Gibbs and Dr Lacerte to give us an excellent overview of the published research in this field, a very useful article.
The issue starts out with a nice introduction to the life care planning process by editor, Cloie B. Johnson, and Roger O. Weed, a professor of vocational rehabilitation at Georgia State University, and an enormously well-published academician. Joining this esteemed group is another good buddy from Seattle, Dr Steve Steins, a renowned expert in spinal cord medicine, and his coauthors, Heidi L. Fawber, MEd, CRC, CCM, CLCP, and Steven A. Yuhas. They cover all aspects of life care planning for patients with spinal cord injury.
Life care planning for children with cerebral palsy is thoroughly addressed by senior physiatrist and bona fide expert Dr Richard T. Katz, joined by our editor, Cloie B. Johnson. I was very honored to join my dear friends, Simone P. Javaher, RN, BSN, MPA, Frank K. Jackson, BS, MS IV, and Judith P. Parker, Med, to cover the many aspects of neuropathic pain, which must be considered in doing life care planning. Simone and I have worked on many projects together, and, as always, she was invaluable to the success of our article. Frank Jackson has been a mentee of mine for years and is currently finishing medical school and will be pursuing physiatry training at the University of Utah. Judith Parker, a certified life care planner, was the glue that held us together! Rounding out our issue is an excellent treatise on the vocational rehabilitation process as it pertains to work life by Dr Rick Robinson, a nationally recognized rehabilitation counselor, vocational evaluator, and life care planner, and Dr Sonia Paquette, a work and functional capacity expert who has expertise in vocational potential, loss of earnings capacity, and transferable skills analysis. The issue closes with another excellent article on determining life expectancy by Pierre J. Vachon, PhD, MPH, an expert in epidemiology and population demographics joined by Dr François Sestier, a Clinical Professor of Medicine, University of Montreal, Faculty of Medicine, and an expert in human morbidity and mortality. I am personally very grateful to all of the authors who contributed hours of dedicated work here. I also want to express my personal gratitude to our editors, Michel Lacerte and Cloie B. Johnson, for going the extra mile to make this a high-quality finished product. Finally I offer a special thanks to our always patient editor, Jessica McCool, from Elsevier.
I would like to personally dedicate this book to the countless numbers of catastrophically injured patients we have all cared for over the years. These patients continue to amaze us all, revealing the remarkable perseverance of the human spirit to push onward, even in the face of unspeakable misfortune and pain.